Valentine's Day, Your Way
Valentine's Day is fast approaching, have you made plans yet?  No matter whether you love the festivity of it all, feel like the day has evolved into a consumerist scheme, or share the pessimistic view of Joseph Gordon-Levitt's character in (500) Days of Summer … it's a fun excuse to show some extra love to ourselves and those around us. Here are a few ideas to get you in the mood for love this Friday. 

Romantic Date with Your Significant Other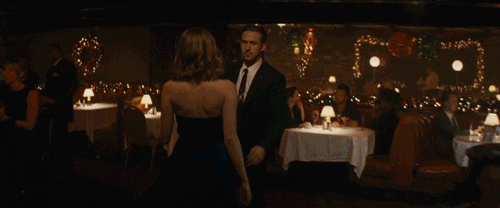 Whether you're looking to celebrate a budding new romance or spice up a comfortable relationship, set up a special date day (or night)!  Make that reservation for the restaurant you've been meaning to try, sign up for a workshop you've always wanted to do together, have a picnic, karaoke, or play at an arcade. While you're at it, put on a killer romantic outfit (red/pink/roses/hearts), put on your sparkly jewellery, and spritz on your favourite perfume. When you feel great you exude confidence, and that's always sexy!
Day Out With A Family Member
Spend time with the ones you loved first: your mom, your dad, siblings or grandparents. Book a nice lunch, head out for a scenic walk, and/or see a movie together! You could also set the time aside for some games, board or video!
A Night In With Friends
Take the opportunity to have a night in with your friends!  Decorate your home for a cozy evening and order in some heart-shaped pizzas.  Look to Pinterest for hors-d'oeuvre ideas, write each other cute appreciative cards, and even pop a bottle of champagne to complement the cheesy but excellent romcoms!
Love Yourself

Fill the day with all of your favourite ways to pamper yourself. It could be getting your heart pumping at your favourite workout class, going to the spa, shopping to buy that item you've been eyeing for a while, or just staying in to catch up on Netflix.  Don't forget to treat yourself to your fav candies and flowers!
We'd love to know in the comments, what you have planned for Valentine's Day (or is it just another regular Friday night)? 
Sending you lots of love!
Happy Valentine's Day ❤️
-The Toat Team